Address:
Available Services:
Hours of operation
| | |
| --- | --- |
| Monday | 7:30 AM - 7:00 PM |
| Tuesday | 7:30 AM - 7:00 PM |
| Wednesday | 7:30 AM - 7:00 PM |
| Thursday | 7:30 AM - 7:00 PM |
| Friday | 7:30 AM - 7:00 PM |
| Saturday | 8:00 AM - 1:00 PM |
| Sunday | 8:00 AM - 1:00 PM |
HolidaysSee list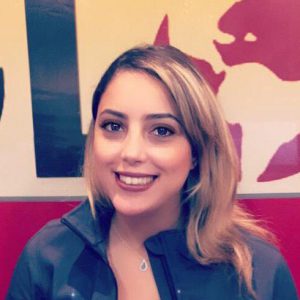 Contact me:
Manager promise:
« Let me start off by saying I am there for every client and I wouldn't have a paycheck if it wasn't for you! Please if any issues feel free to reach out. One of my best choices was to start my career at Globe - a very professional company that uses all resources to provide us the best training to ensure a good quality of customer service, a company who does its best to satisfy its customers as well as its employees. In a warm and fun environment, with a lot of wonderful colleagues, we have the pleasure to serve and meet the needs and expectations of our customers. I have the honor to be part of a company full of values such as commitment, team spirit, respect, sense of responsibility and duty, customer satisfaction and where our efforts are well rewarded. I am loving it here! »
Branch score:
87.8%
See the results details on our performance from user rating via our after-sales survey.
Car Rental Branch in Villeray – Saint-Michel – Parc Extension (de Castelnau Metro)
Renting a car in Montreal is a necessity to get the most of your stay in Montreal. Globe Car has many agencies located in key points of Montreal. Our Little-Italy / Villeray location is situated in an exciting district between two metro stations: Jean-Talon and de Castelnau.
Little-Italy: A district full of surprises
When visiting Montreal, going to Jean Talon market is a must! The largest public market in North America it is home to a wide variety of kiosks, where farmers from the surrounding areas come to sell their daily harvest. It is also a popular spot for delicious espresso, homemade ice cream and more.
Jarry Park, located minutes away from our Little-Italy car hire agency, offers a large area of green space where you can lounge near a beautiful lake, take a dip in the public pool and play many sports, including tennis.
Don't miss the opportunity to try the famous Montreal bagels from Bagels St-Viateur, located within walking distance of our car rental branch near the borough of Villeray. Montreal has an international reputation for these bagels; take a bite for yourself and see!