Address:
Available Services:
Hours of operation
| | |
| --- | --- |
| Monday | 7:30 AM - 7:00 PM |
| Tuesday | 7:30 AM - 7:00 PM |
| Wednesday | 7:30 AM - 7:00 PM |
| Thursday | 7:30 AM - 7:00 PM |
| Friday | 7:30 AM - 7:00 PM |
| Saturday | 8:00 AM - 1:00 PM |
| Sunday | 8:00 AM - 1:00 PM |
HolidaysSee list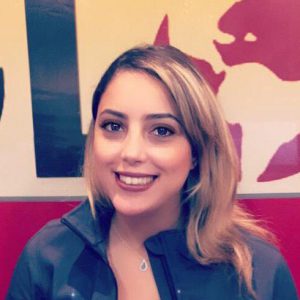 Contact me:
Manager promise:
« Our objective is to ensure 100% customer satisfaction! Across the years I've been working at Globe Car & Truck Rentals, I was brought to experience and embrace the values of the company. Those values contributed to both my personal development and professional growth. Today, it is my turn to transmit this richness so that every employee uses common sense, integrity and professionalism. If you have any issues, don't hesitate to knock on my door, I am there for you! »
Branch score:
87.2%
See the results details on our performance from user rating via our after-sales survey.
Downtown Car Rental – Atwater Metro (The Forum)
In order to better serve our clients who enjoy being in the heart of the action when they pick up their rental car in Montreal, we have a branch in the heart of downtown – west. Located in the Atwater Metro station inside the old Montreal Hockey Forum, this branch is easily accessible by public transportation and is adjacent to the city of Westmount.
Downtown Montreal: A number of attractions
Our Atwater rental location is situated on the iconic Saint-Catherine street. A stroll down one of the most famous streets in Montreal will bring you directly to a wide variety of shops, restaurants, brasseries, and many other establishments: Montreal's cultural diversity at its best!
Our car rental agency is also located steps away from the Cineplex movie theatre, a cinema placed in the old but well known Forum, the arena where epic hockey games have taken place.
Just south, you can also rent a car and visit the Atwater market, one of the most popular public markets in the city. Located near the Lachine Canal, it is ideal for buying fresh farm products, followed by relaxing in the sun in one of their many seating areas.