Find Best Montreal Used Car Deals
Get the Fleet Rebates we do!
Save thousands of dollars on a used cars. All our used cars are 6 months to 18 months old with low mileage and like-new condition. Many of our cars are sold at the auction to dealerships and used car lots. They then put them for sale at thousands above cost and push other warranties and products you don't need. Buy here and take the nonsense out of the buying experience and save your money.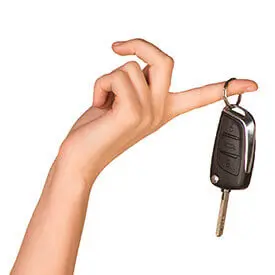 Find the cheapest car in Montreal – Wholesale Pricing
We offer you the lowest prices on our used cars, used trucks and used Minivans in Montreal all at wholesale price. Forget the used car salesman and used car lots. At Globe, no pressure tactics, only great prices.
No Haggle, No Hassle. Easy 1-2-3 buying process. We are primarily a leasing/rental company. Our vehicles have already been depreciated. These savings is forwarded unto you. Many dealers buy our vehicles from the Auction and sell them for thousands more. Rest assured, you will not find a similar models and condition vehicle at these wholesale car prices in Montreal.
Aside from offering a large inventory of used cars, Globe has partnerships with major banks such as TD, BMO, RBC, and Scotiabank with very aggressive car loan rates with on-site financing as well as 2nd chance financing. These low interest loans are available through our corporate head office in Montreal. One-stop shopping solution: Buy here & get approved in minutes!
Vehicle Condition & History
Carfax reports are available with each car purchase. Take out the guesswork and get your peace of mind up front. Vehicles are maintained above manufacturer's recommendation. Still want to check with your mechanic or dealer? No problem, you can take any of our vehicles for second opinion to any dealership. We want you to buy with confidence and be 100% sure you made the right choice.
Call Now (514) 808-2886
"I have been in the used automotive industry all my life. I know cars and I handle all fleet purchasing and sales for Globe Car Rental. I promise to deliver you exceptional value you will not find elsewhere. And, our relationship does not end after the sale, in fact, it grows. I am there for you and your family for all your new and used car needs." – Howard Mendelson
Sell Your Car – Trade ins Welcomed!
Find the real market value for your trade-in and get a good deal for your car whether you buy one of ours or not. Many dealers will inflate their car price in order to give you above market value for your trade-in. In essence you end up paying more for the new one! Take out the guesswork, find out what the real value of your vehicle is by calling Globe now.