How green is Globe?
Globe Does Its Part!
The environment is top of mind for all Globe Car Rental Staff. We do our part by having formal environmental policies, using products that are sustainable, recycled or recyclable and adopting environmentally sound work processes.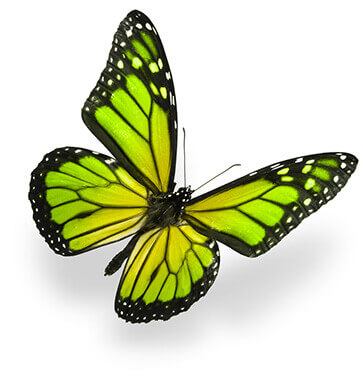 IN GOING GREEN, GLOBE INCORPORATED 14 POLICIES:
---
Office Supplies
We are continuously choosing suppliers that offer environmentally friendly paper and a wide range of office supplies needed for our car rental operation.
Printer Cartridges
We use double sided paper to print the car hire agreement cutting paper usage in half. Same for the paper used at the car rental kiosk. We recycle our printer cartridges thereby reducing waste and aiding the environment.
Filtered Water
We provide mineral water at all our car rental agency so that our customers and employees can enjoy the taste of pure water.  Nothing is like great tasting water.
We Recycle Our Tires
In partnership with RECYC-QUÉBEC (Société québécoise de récupération et de recyclage des Pneus), on a monthly basis old car rental tires are picked up and recycled for other uses.  At cost of $3/tire recuperation fee, Globe saves thousands of car tires every year.
Oil & Filters are Recycled
Our mechanics performs several hundred oil changes a year to keep our rental cars in top shape; so you could imagine how much used oil we have, even though we use the best synthetic oil and filters on the market! Every few months, our recycler comes by to pick up our used car engine oil and filters for recycling.
Conserve Energy
At Globe Car Rental in Montreal, Canada we estimated that one computer workstation uses about 240 watts of power on average. This is why we have a policy in place to always shut down our computers at the end of the day, so as not to waste additional electricity.  And when unmanned, the screens are set to go into sleep mode after 10 minutes of no activity further reducing our carbon foot print.
Energy Saving Lighting
Did you know that 44% of the electricity bill in an average office is attributed to lighting? We make it a habit to turn off our car rental office lights when no one is present and utilize natural light whenever possible.   And, since 2008, we switched all electrical light bulbs to fluorescents.
Heating & Cooling Optimization
If it's hot outside, it's cool and comfortable in our car rental agency. We strive to ensure that we optimize our heating and cooling systems by reducing the temperature so that our offices are not too hot or too cold.  We also have an Energy Star thermostat which is programmable according to our opening/closing hours.
Paperless environment
Whenever possible, we follow the paperless route,thus saving thousands of trees a year. Car rental agreements, receipts, claims, and follow-up documentation are emailed rather than printed or posted.  We are striving to influence clients to accept a paperless transaction whereby the car hire rental agreement and car rental condition reports are signed digitally and emailed rather than printed.
Paper Recycling
Did you know that paper and/or paper products accounts for more than 33% of all Canada's waste? We encourage paper recycling by having designated bins in all our rental car offices. We recycle all rental agreement jackets, and some go as far as making their own scrap blocks from scrap paper.
Montreal Car Rental Fleet
About 68% of our car rentals in Montrea, Canada are fuel efficient.  This allows us to compensate climate change by reducing our carbon footprint in the environment.
Fleet Maintenance Optimization
We make sure that all our rental cars' tires are properly aligned, balanced and inflated in order to sustain optimal fuel efficiency.  Many other car rental agencies neglect this important task resulting in pre-mature tire wear and higher fuel consumption to the client.
Air filtration system
Breathing clean air reduces the chances of our staff and our loyal rent-a-car customers from catching a cold, and is beneficial to our allergy sufferers and asthmatics.  Our Swiss made industrial quality air purifier IQair removes contaminants and carbon from the air at our Mont-Royal branch.
Used Office Furniture
At our continual effort to contribute in saving the environment, we purchase used or recycled office furniture when possible.